Complete Social Media Marketing 12 Months Planner.
The 12 months social media planner tagged Aligned To Succeed is a social media marketing tool designed to help every business owner align their social media goals to their business goals.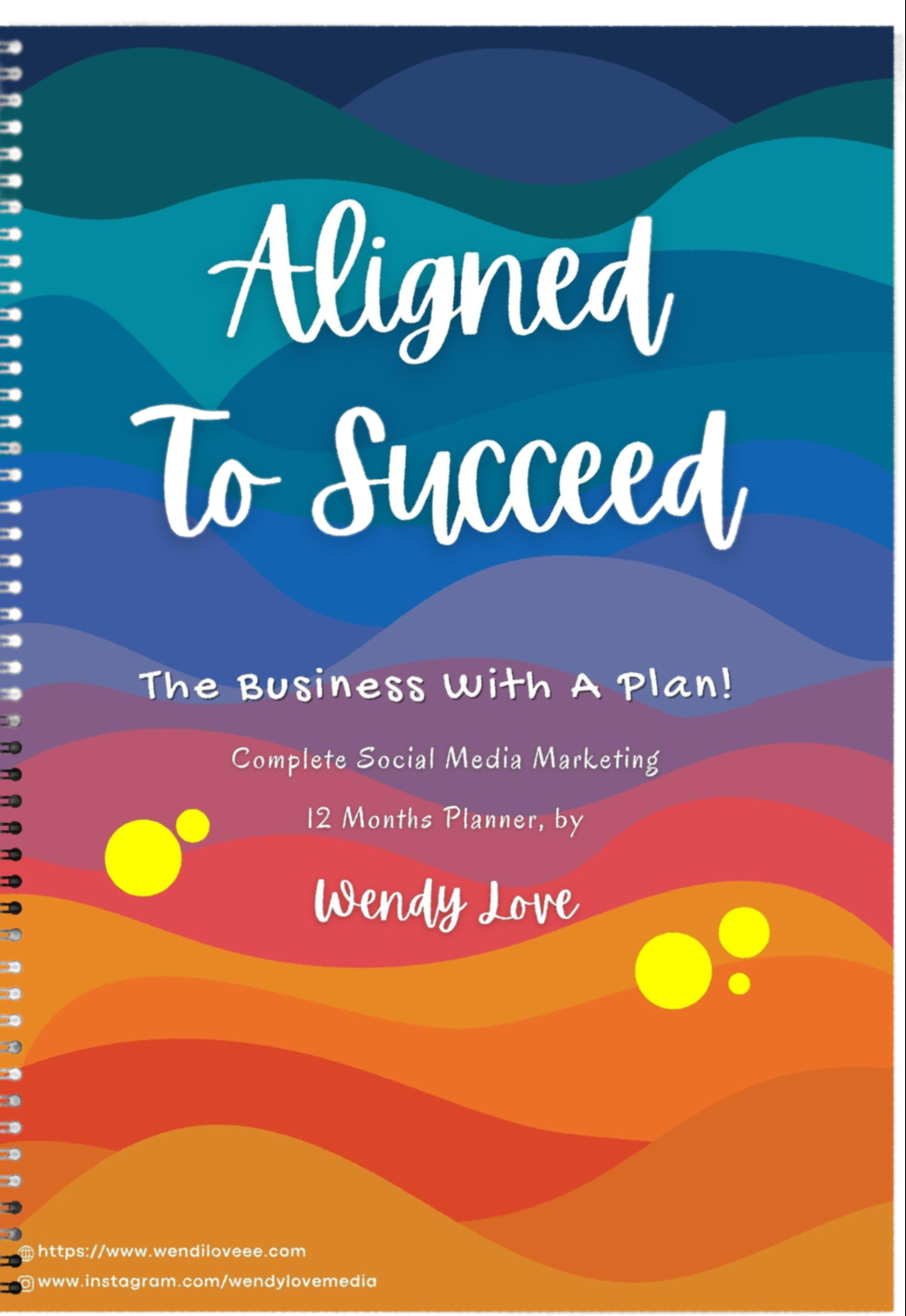 Follow us on Instagram for more social media marketing update.
Purchase Now at
$15.99
Only
Benefits of this 12 Months Social Media Planner:
Helps you create a business plan
Become more efficient
Measure your activities, results and improve on them
Enhance your business direction
Helps your business maintain consistency
Consistency helps you grow your social media pages organically
This social media planner guides you to ensure your goals are met in a timely fashion
The planner will boost your creativity to develop better content
Helps your business stay ahead of the competition
The planner will help your business have social media structure and save you time
Audit your social media pages
Post at the most engaging times
Meet Wendy Love, a seasoned Digital Marketing Professional with a wealth of experience in crafting and executing successful online marketing strategies, driving increased revenue, heightened brand recognition, and overall business growth for numerous enterprises.
Her expertise spans a wide range of Digital Marketing aspects, including Search Engine Optimization, Social Media Management, Paid Ads, Email Marketing, and Influencer Marketing, among others. Wendy Love's proficiency in these areas positions her as a valuable asset to any organization aiming to thrive in the digital landscape.
Having collaborated with clients across the USA, UK, and Nigeria, she has honed her skills in catering to diverse markets and understanding their unique needs and preferences.
Wendy's academic background is equally impressive, boasting a B.Sc in Accounting and Finance from the prestigious University of North London. She holds the esteemed title of Chartered Accountant and takes pride in her membership with the Association of Chartered Certified Accountants. Her commitment to staying ahead in the marketing industry is evident through her membership in the esteemed American Marketing Association, along with her certifications from Google Ads and HubSpot, signifying her mastery of cutting-edge marketing tools and techniques.
Committed to continuous growth and remaining at the forefront of her field, Wendy Love is currently pursuing a Master's degree in Digital Marketing Communications, solidifying her status as a dynamic and forward-thinking professional in the realm of digital marketing.
Exciting Checklist to Boost Your Social Media
LinkedIn is a social networking site designed specifically for the business community. The goal of the site is to enable registered members to establish and document networks of people they know and trust professionally.
What is Business branding
Why is branding important
Branding identifiers
Example of Social Media Brands doing branding right
How to create a brand voice for your business
Branding Checklist for all business
Success branded companies/case studies
What is content creation
Framework for creation content
Understanding the customer journey
Your target Audience
Creating Content for your target Audience .
Types of Instagram/Social Media Content
How to create good caption
What is call to action how to use them
How to use to use hashtags in your caption
Examples of highly converting content