Grow Your Business Online
Digital Marketing Agency In Lagos, Nigeria
At Wendiloveee, we understand the power of online marketing. Our comprehensive Digital Marketing Agency in Nigeria is situated in Lagos. We work with customers all over to assist their businesses to boost their brand awareness, improve conversions and get more Cash-flow Online. Through dynamic Website Design, Social Media Marketing and Search Engine Optimization.
Our Digital Marketing Service Includes
Our dependable team of trusted digital marketing professionals look forward to helping you grow your business.
We provide full-carrier social media control services. So, we remodel your social media presence with brilliant content, each day activity, tracking engagement and expanded fans. This carrier will entice focused fans to then convert them into clients.
We have a team of SEO experts with years of experience who have helped businesses around the world to improve their rankings on Google and other search engines. 
Wendiloveee Digital Marketing Agency will help you design a custom PPC marketing strategy to assist you with expanding the conversions and income for your organization with our PPC and Paid ads management services board administrations.
We will design and develop a fully responsive e-commerce website so you can reach your target audience and boost your sales. don't miss out of the opportunity. Contact Us
Your clients take a look at their electronic mail each day. Our electronic mail advertising offerings will assist you to live the pinnacle of thoughts and accelerate your income cycle. 
Website Design and Development
We'll will plan and change your site into a client/customer procurement channel that draws in, sustain and change over your site guests into purchasers.
Our aim is to create and curate content material that educates, pursuits and directs your target market. We will devise loads of posts and schedule them in the most effective instances to maximize who's seeing your content material. 
Get unlimited support through various communications – via phone or online channels. We got you covered with frequent reports and updates. You can also reach out to us easily, 24 hours a day!
We are Nigeria's Top Digital Marketing Agency in Lagos, Nigeria.
We are your partner and one of the top digital marketing agency in Lagos, Nigeria. At Wendiloveee we are focused on seeing your business succeed and assisting you with getting the ideal ROI for your interest in Digital Marketing and advancements through our advertising methodologies.
We Help Speed Up Your Growth With Internet Marketing .
We are passionate about our work and digital marketing is what we love doing. Our team stay ahead of the curve to provide excellent digital marketing services that will make your business stand out. Our specialists are committed to maintaining the highest standards so that your business will withstand the test of time. We care about your business, which is why we work with you.
Committed men and women with years of experience in the digital marketing space.
Where you will find the same quality of service and dedication around the world.
Making us one of the top digital marketing agencies in Lagos, Nigeria and around the globe.
why do you need a digital marketing agency?
The worldwide commercial center has gone through the greatest change since the modern insurgency. The approach and reception of the web have significantly altered the way that organizations work. By giving incalculable marketing open doors, as well as speedy admittance to more information, insights, figures, and patterns than any time in recent memory ever.
Solving problems, building brands, Strategic marketing
We believe brand interaction is key in communication. Real innovations and a positive customer experience are the heart of successful communication.
We don't work for  our clients, we work with them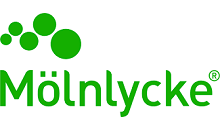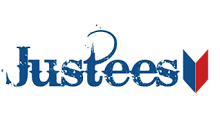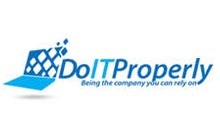 Would you like to start a project with us?
If you're ready, let's partner so we can accelerate your business with our excellent digital marketing strategy.